Mini Wheat's Diary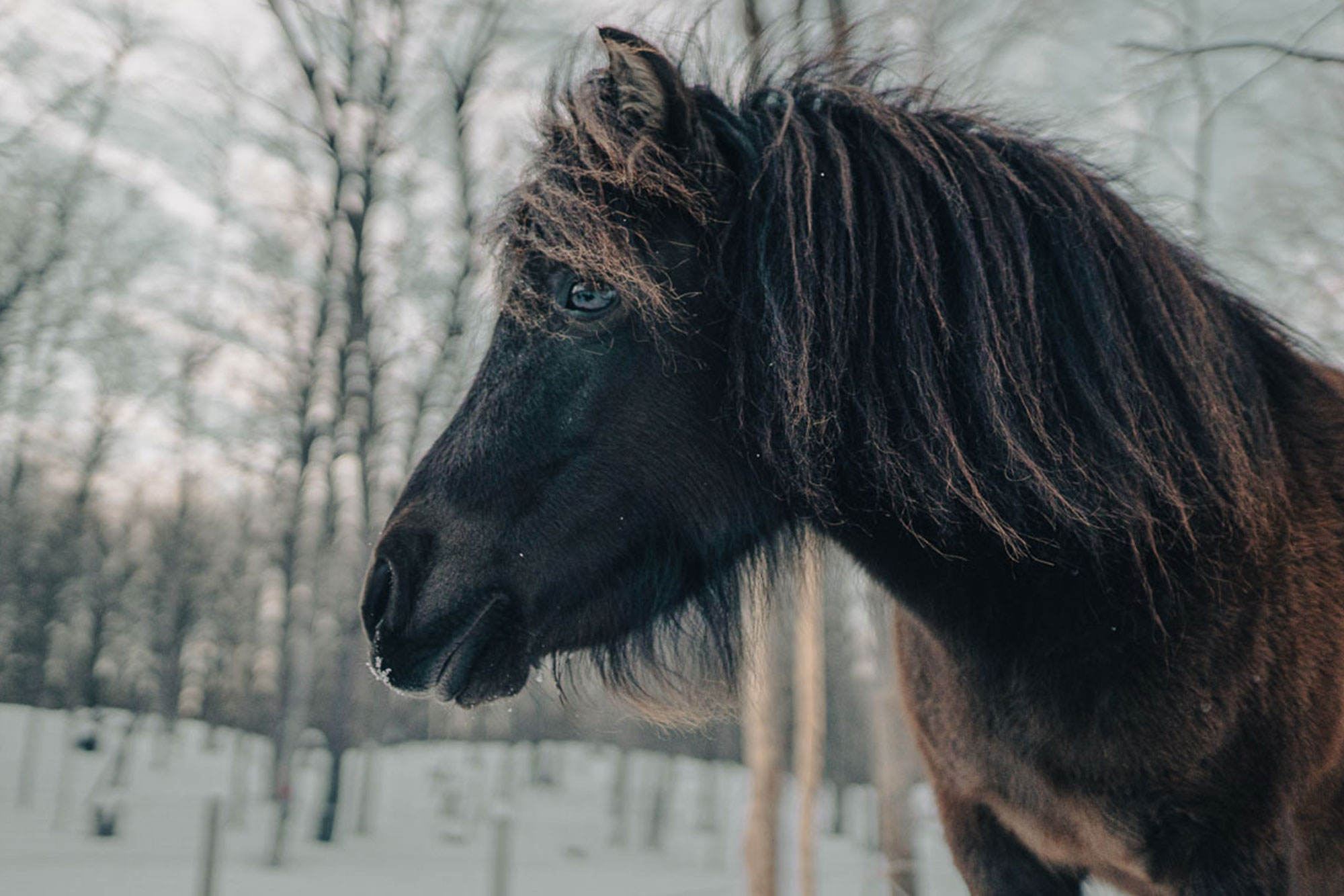 I had an awesome day today. Sometimes I just can't believe my luck calling this place home. It started with an early morning wake up call for breakfast. You see, I've got all the humans wrapped around my little hoof. How? Well by making the most noise out of anyone of the horses in the morning. Though I be small, I am powerful in my demands! And I have perfected banging my hoof on the door to make the loudest noise. This lets everyone know that I am awake, I am hungry, and I should be fed first of course. It works every time! The other horses watch while I get first dibs on the grain. Then, even better, I also get to go outside first! My door gets opened first and then we pick up Gabe on our way out. Gabe is such a sloppy eater that I'm always guaranteed a few tasty crumbs he dropped on our way out the door. Second breakfast!
I love when we get to the gate and I am let out for the day. I barely wait for the humans to take my halter off before I'm trotting off to eat as much hay as I can stuff. Then it's a whole day of snacking, playing with Gabe, my bestie, and looking for the first signs of spring grass. Any day now I'm sure I'll start to find it underneath the last of this snow!
The other horses and I get to spend the whole day outside together. If the weather gets bad the other horses usually go into our new shelter, but I like to stay outside. I'm a tough cookie and want everyone to know it! I might be the smallest horse on the farm, but I have the biggest personality by far. At the end of the day, I trot my way back into the barn for my dinner. The only downside is that the humans have me on a diet. The other horses all get lots and lots of hay but I'm on rations, much to my dismay. The humans say it's for my own good and will keep me healthy. I guess they're right but I'm going to keep complaining!
Anyway, that was my day in a nutshell. Now I'm just waiting for my night check carrot. Any minute now…