In the media
We are always eager to spread awareness about our mission for the animals and our current campaigns. Please contact us to discuss any media opportunities.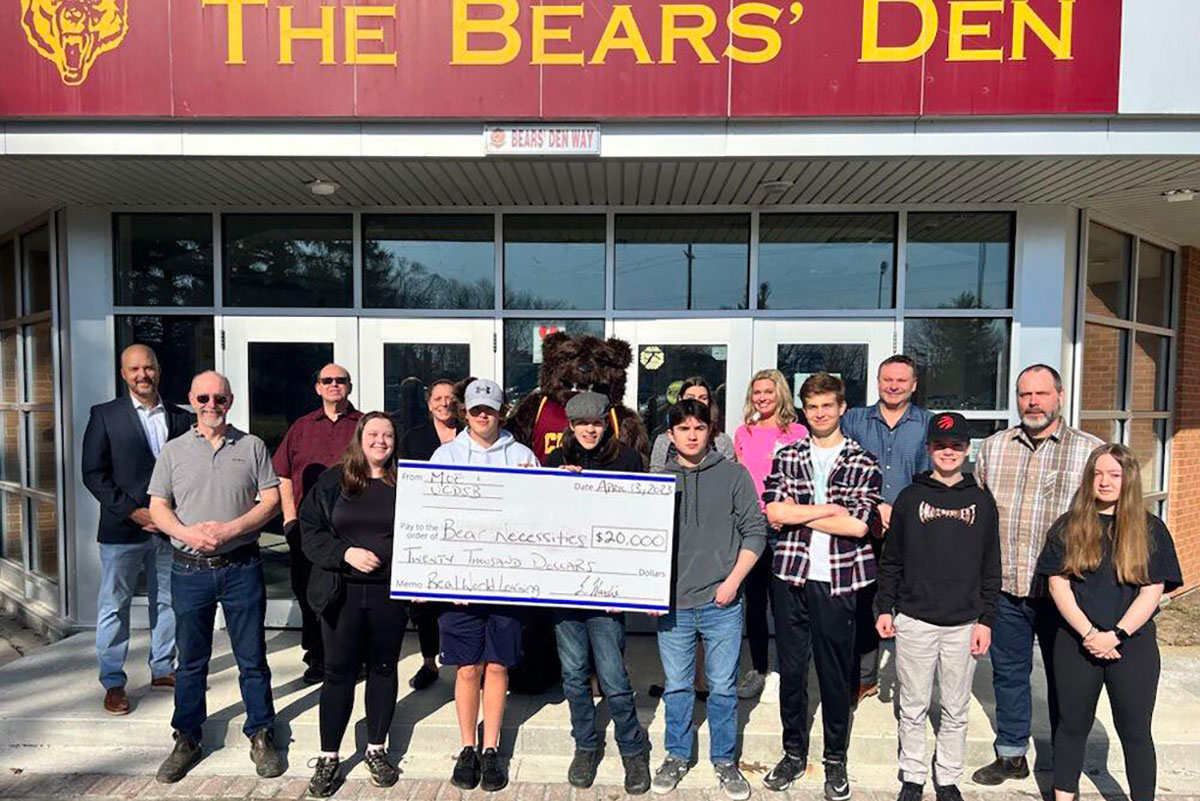 Bear Necessities: CPHS students launch merch-making company
Nathan Cutts, one of the students to start initiative, calls it 'a cool real-world learning opportunity'
"We are excited to expand this project and have many ideas for how we can involve other classes, such as the construction class supporting the building of much-needed shelters, or the art class designing for the sanctuary and/or school swag," stated CPHS principal Casey Nelson.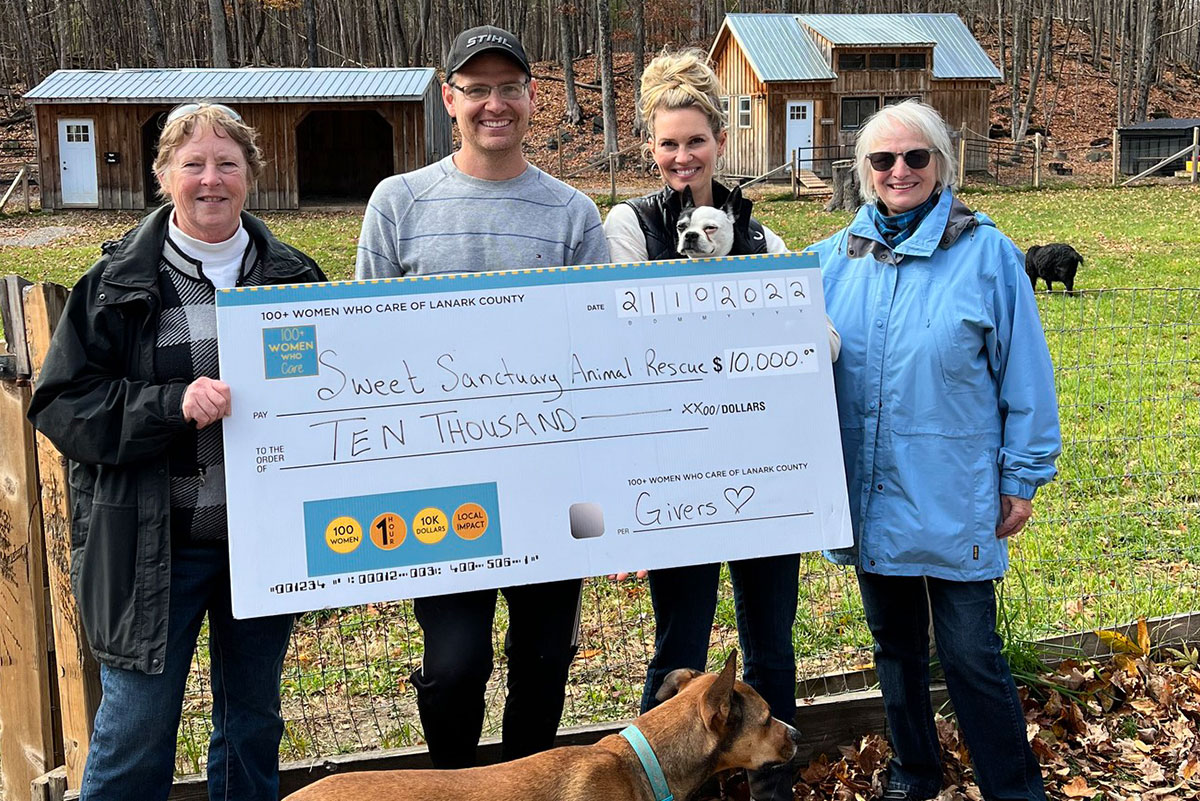 100 Women Who Care Lanark | Fall 2023
"Congratulations to Sweet Sanctuary Animal Rescue on receiving $10,000 to expand their animal "Saving" operation. I was honoured to tour their property and listen to their goals, hear the rescue animal stories and see the love they are giving to farm animals. Good people doing Good work!!!"
– 100 Women Who Care Lanark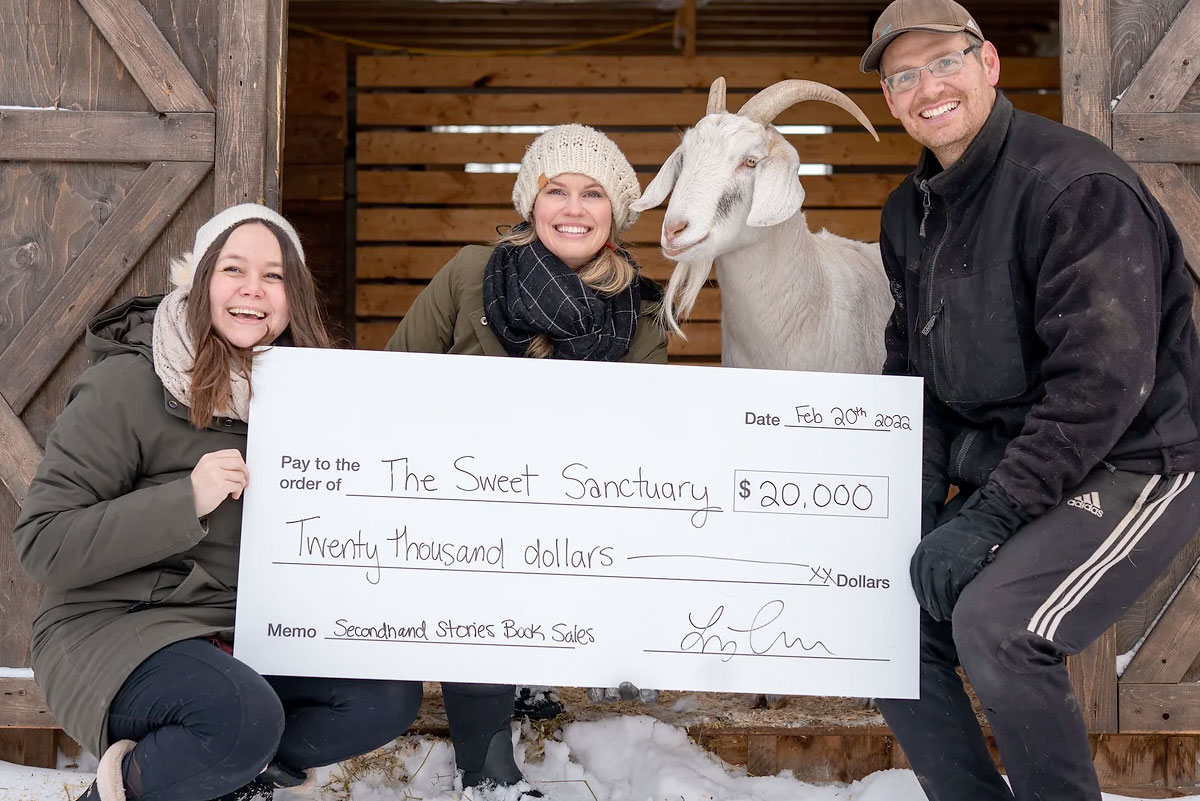 Secondhand Stories raises $20k for local animal sanctuary
The Millstone | Winter 2022
Unique fundraising idea becomes a financial lifeline, donating $20,000 for farm animals in need.
On February 20th, 2022 the founder of Secondhand Stories, Liz Wheeler, and co-founders of the Sweet Sanctuary, Sarah Hogg and Steven Jorens, met at the sanctuary farm grounds in Mississippi Mills for a big-cheque hand-off celebrating $20,000 raised.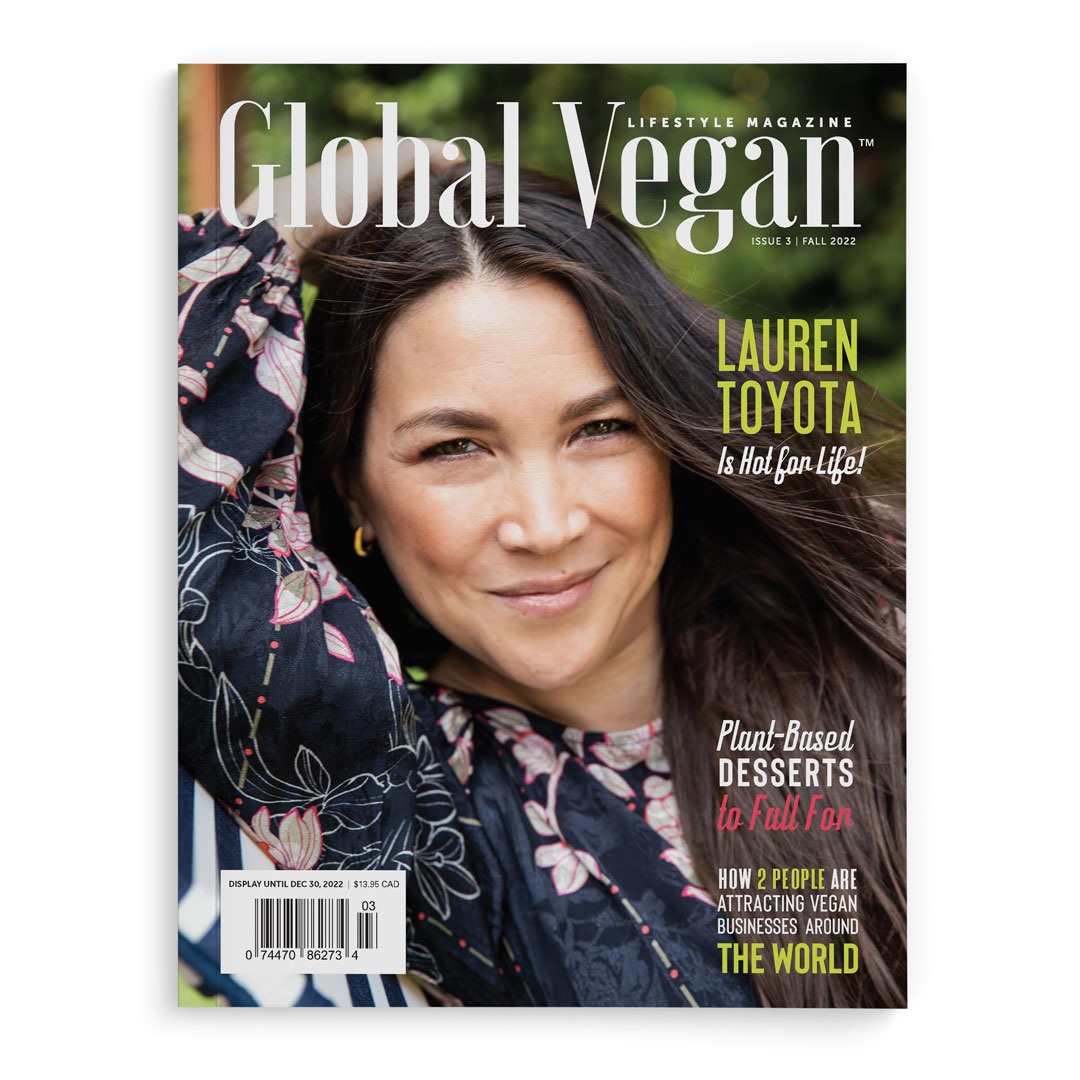 Global Vegan Magazine | Fall 2022
The Global Vegan Magazine is full of stunning photography, amazing vegan recipes, nutrition tips, vegan travel, original stories and features, innovation, gardening and more! We were honoured to be featured to share some of the Sweet Sanctuary story.
Awesome Ottawa to support pig paradise
Awesome Ottawa Foundation | June 2022
June's Awesome Ottawa award goes to Sarah Hogg and the Sweet Sanctuary Animal Rescue to support a paradise for 14 awesome pigs.