Arnie's Diary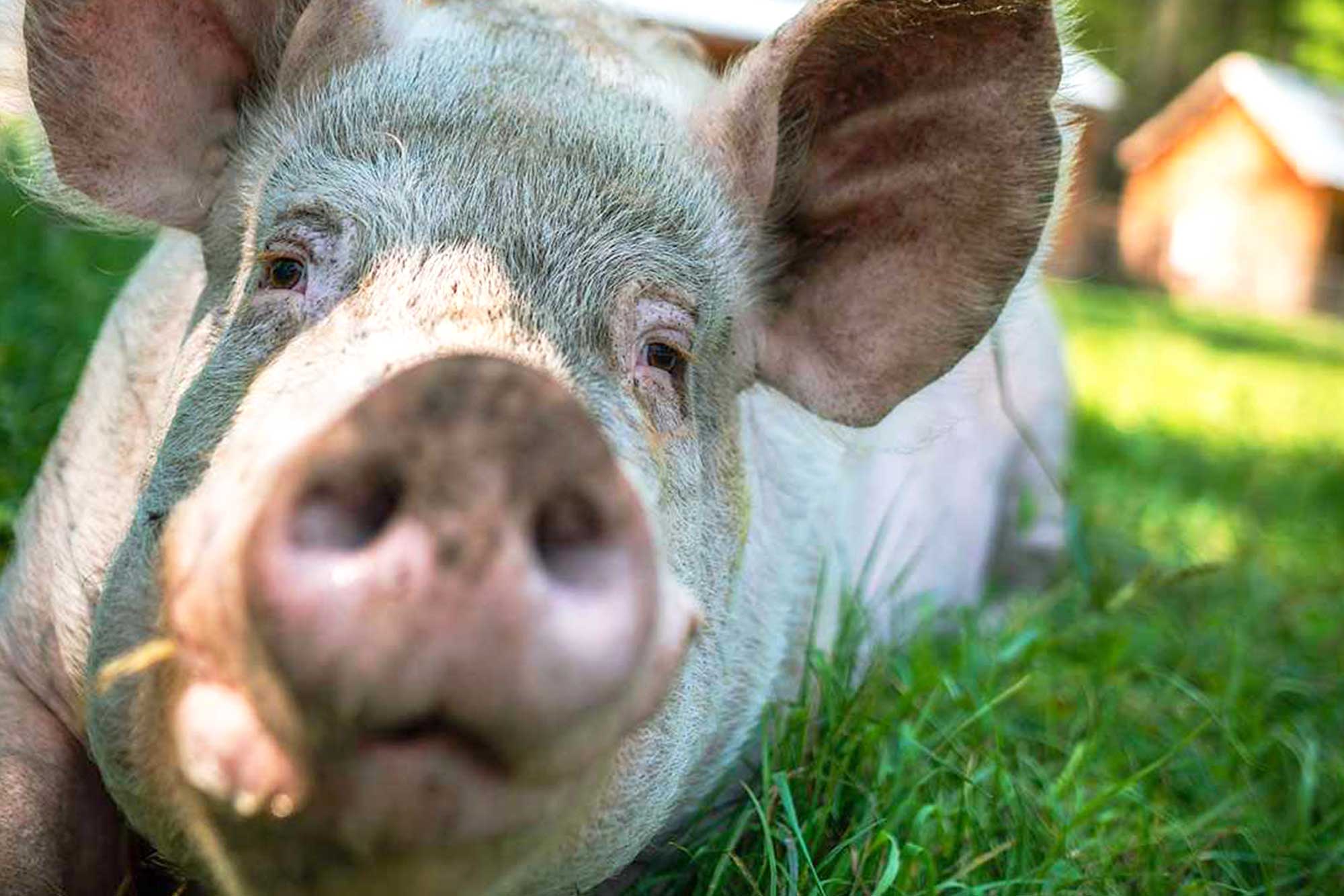 Another pleasant day! I love my home–and not just because it's named after me. Arnie's Acres is just perfect for a big pig like me. I have the best barn. I have my own bed that I have carefully managed so that it's formed perfectly to my sleep position. It's basically memory foam for pigs! My straw bed is sometimes fluffed up with the addition of a hay pillow. Yes, I am frequently given breakfast in bed this way! Just the best.
I thought this home was pretty perfect already, but what makes it even more perfect is the fact that I share it with young Lola. Lola and I have twin beds and snuggle up together in the winter. It's too hot for snuggling in the summer but we still like to sleep near each other. Plus, that way one of us can alert the other when people come by with fresh fruit or veggie treats for us. It's a team effort!
Lola and I follow a strict routine, which is the way I like it. We are fed our grain side by side in the morning, followed by hay, water, and a tidy of our paddock. During the summer, we also have our pool filled so that we can cool off (and change from pink to brown!) on hot days.
After breakfast service, I go down to the other end of the paddock to my morning nap spot amongst the trees. I like to stretch out and warm myself in the morning sun. Then, once it's hot, I move my sleeping spot to the barn again so it's nice and shady. Yes, I am a pig who likes to nap. I LOVE my sleep! Sometimes Lola joins me, but being a youngster she is usually off adventuring in the forested part of Arnie's Acres.
After about my fifth nap of the day, it's time for my evening meal.I like to lie down on my pig-patio and chew my hay until dusk, and then it's time for the biggest sleep of the day: overnight! Lola and I slip into our twin beds and sleep until breakfast. My next door neighbours may live in "Pig Paradise", but Arnie's Acres is truly paradise for me! My difficult start to life roaming around Lanark is now just a distant memory. I'm a pig who focuses on the present–and it's perfect!